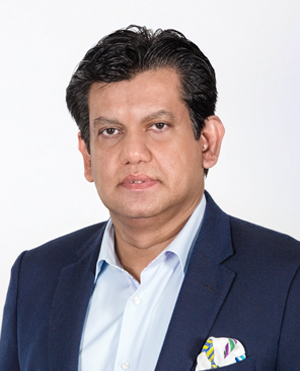 NIZAM UDDIN CHOWDHURY
CHIEF EXECUTIVE OFFICER
Nizam Uddin Chowdhury picked up a keen interest in sports from a very young age as he was influenced by the practices of games and athletics in his family. Born on the 4th of January, 1972 in Barishal, Bangladesh, his attraction to cricket however, was cultivated as a student at Dhaka's Willes Little Flower School which was the country's dominant school team in age-group cricket in the 80s and early 90s. He grew up watching cricket and it is his love for the game that encouraged and drew him to taking up a role with the erstwhile Bangladesh Cricket Control Board (BCCB) in the year 2000.
A Master's degree holder in Management (finished in 1992) and a career cricket administrator, he has been the Chief Executive Officer (CEO) of the Bangladesh Cricket Board (BCB) since 27 August 2014 and has completed over two decades of dedicated service in different capacities. He has overseen the successful hosting of prestigious ICC and ACC events in Bangladesh which includes the ICC Cricket World Cup 2011, ICC World T20 in 2014, ICC Under 19 World Cups in 2004 and 2016 and multiple Asia Cup tournaments.
An ever-present and central figure in the development and progress of Bangladesh cricket, Nizam Uddin Chowdhury has been representing the BCB in the International Cricket Council (ICC) Chief Executive's Committee and Asian Cricket Council (ACC) Executive Board since 2008. He is settled in Dhaka with his wife Mrs Farida Rahman Chowdhury, sons Faizan Chowdhury and Faiyaz Chowdhury and daughter Fabiha Chowdhury.